Advantages

Safety systems for robots – easy and efficient protection
Create freely accessible robots safely and productively with Safe Robotics Area Protection safety systems. With the sBot Speed and sBot Speed CIP system variants, the robots dynamically reduce their speed as soon as a person approaches, right up to a safe stop. This avoids unplanned machine downtime. The sBot Stop system variant, on the other hand, triggers a safe stop as soon as a person enters the hazardous area. To keep your processes running smoothly, all system variants feature automatic restart.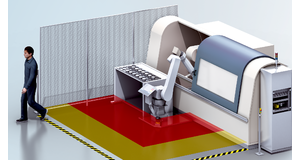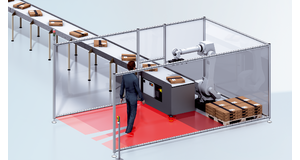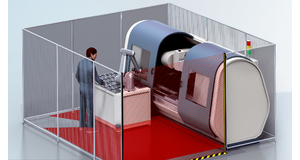 Safety systems for material flow – intelligent solutions for efficient processes
You can safeguard access points at material handling stations with TÜV-certified safety systems for automated material flow. The systems consist of hardware, software and integration aids for easy installation, commissioning and maintenance. This interaction makes productive human-material differentiation possible, even in complex applications.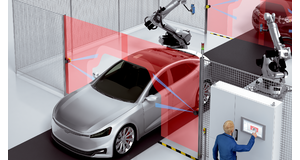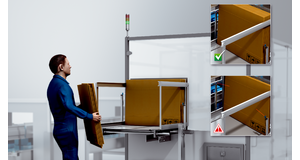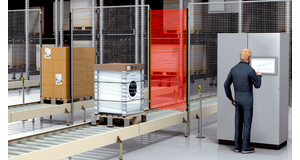 Safety systems for AGVs and AMRs – speed up your processes
High productivity is created by avoiding collisions and downtime. This simple principle applies for all mobile platforms, both indoors and outdoors. Use safety systems with reliable sensor technology and intelligent software for your logistics processes. It is important that vehicles adjust their driving speed to the situation: whether in curves, when driving around obstacles, or in rain and snow.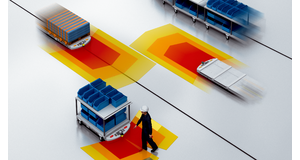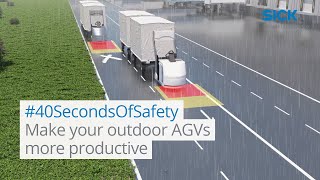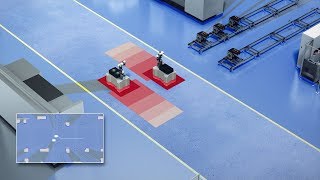 Safety systems for outdoor automation – beyond limits
Open up new possibilities for optimizing processes and utilizing space with safe outdoor automation. With reliable hardware and intelligent software, you avoid downtime, even in poor weather conditions. The AGV Dynamic Weather Assist safety system increases the productivity of your outdoor vehicles with weather-dependent speed adjustment.