Small AGVs (carts)
Cost-effective automated guided carts (AGC) should run through production paths, which can be very narrow at times, without posing a risk to persons, machines and transport goods. Sensor and system solutions from SICK help to reliably protect humans and property from collisions, while at the same time collecting all necessary data for the dependable and flexible navigation of AGCs.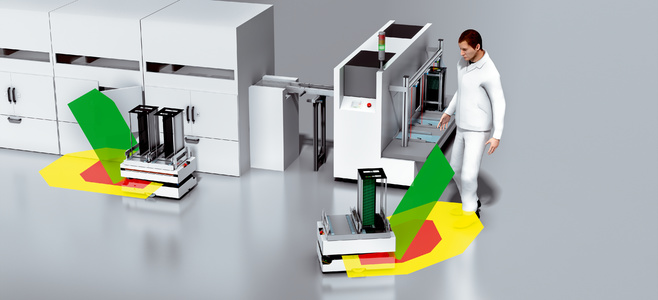 Greater efficiency in the entire supply chain
Intelligent sensor solutions from SICK are driving forward networking in production and logistics.